INTEGRATED SOLUTIONS,INC.
Choice Solutions for the 21st Century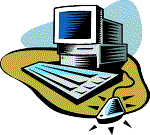 Integrated Solutions provides information technology outsourcing services to major corporations. We offer a full spectrum of computer professional services from consulting in information system architecture to system design, software development, system integration, and operation support with specialty in ...
Our Vision
C
Close To Client
H
Highly Motivated
O
Open Communication
I
Integrity & Initiative
C
Connect to Open System
E
Excellence in Abilities





This site is

enabled.
Please send any questions, comments, or suggestions to .