INTEGRATED SOLUTIONS,INC.
Choice Solutions for the 21st Century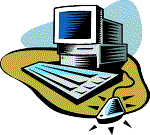 Integrated Solutions provides information technology outsourcing services to major corporations. Even those who only ask "Could you do my excel homework?" are still welcome here. All the services necessary for successfull projects will be provided. We offer a full spectrum of computer professional services from consulting in information system architecture to system design, software development, system integration, and operation support with specialty in ...
Our Vision
C
Close To Client
H
Highly Motivated
O
Open Communication
I
Integrity & Initiative
C
Connect to Open System
E
Excellence in Abilities





This site is

enabled.
Please send any questions, comments, or suggestions to .